As usual I was complaining about something on Twitter. This time, it was about chia seeds and how I know they're good for me but I hate how they get stuck in my teeth. That day I think I spent a good hour sucking my teeth after my breakfast smoothie. Someone suggested that I try
Huma gels
. Instantly, the word "gel" threw me off. I am NOT a gel person. I am a chew my energy kind of girl. But because Twitter is awesome and you can connect with not only people, but companies, the Huma people kindly offered to send me some samples to try. They assured me that I would LOVE them.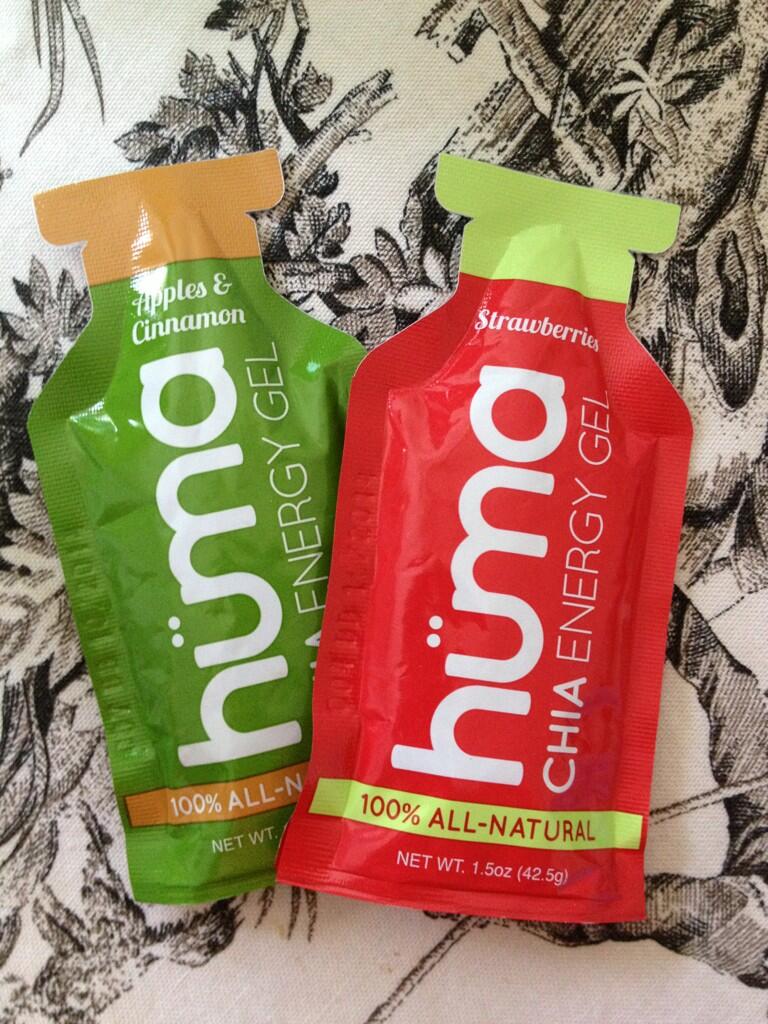 Well, I certainly love the packaging. Bright, bold.
But we all know we should never judge a book by it's cover.
I must admit I was dubious. An energy gel that is 100% all natural and actually tastes good? A gel that wouldn't make me gag or sit like a rock in my stomach?
I brought along the strawberry flavor for my long run of 18 miles this morning. Anticipation was high. Would the gel actually live up to it's reputation? Would I be left high and dry with no energy and a yucky taste in my mouth?
Thankfully, no.
Believe the hype people. It's all true.
I, self proclaimed hater of gels, have been converted. This stuff is legit. Tastes good, not ice cream good, but good enough to make me the squeeze the package to make sure I got every little bit out. It's not thick or overly gooey, more like the consistency of applesauce.
I had about 5 miles left when I used Huma and it gave me that burst of energy I needed to withstand the sun and finish my run with negative splits.
Please go check out their website
humagel.com
to find out where you can score some of these fantastic little pouches of energy goodness. Also, follow these nice people on twitter @HumaGel.
If you try one, let me know what you think!
*Although, I was compensated for this post all opinions expressed are my own.